Aligning Technology to Your Business Needs
Our driving mission is making technology work for you.
IT can be costly. Let us help you make the most of your investment. Let IT begin with Us
Empire Consultants will perform a free Technology Assessment to ensure that you are getting the best out of your investment. Our assessment includes:
Network Performance Optimization
Patch Management
Remote Monitoring and Management
Firewall security
Cyber Security
Internet Performance
VOIP and Telecommunication Assessment
On average, we have been able to save our clients 20%-25% of their operational costs.
We understand the 'if it ain't broke, don't fix it' mind set. However, one thing that is constant is change, especially when it comes to technology. Many businesses fall behind to modernizing their IT investments, where there technology assets become vulnerable to hacking, phishing, or poor network performance or even complete loss of their data.
Thinking of a change, an update, or an investment? Let IT begin with Us. Our free and fun technical assessment will set up a strategy to decrease costs, reduce risk, and improve your business operations.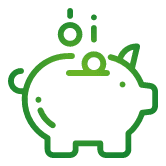 Empire Consultants is also a Master Agent which means we can help you reduce your costs by providing not only the same services but improved services at a lower cost than your company is paying today.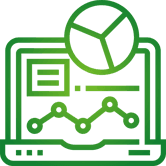 We design, deploy, and operate IT & Telecommunications Solutions using our vendor partners every day. All the technology and telecommunication carriers we partner with our industry leading and quality manufacturer's brands.
Our approach is either face-to-face and/or virtual online interviews.
Our Free Technology Health Check-up includes:
Computing Performance of all your devices and network
Security and End Point Detection & Protection of all your endpoint devices
Backup and Data Recovery Processes
Disaster Recovery Planning
Technology 2 Business Alignment Processes & Strategies
Patch Management Processes, and more…